We're excited to introduce Datorama! (Our newest partnership)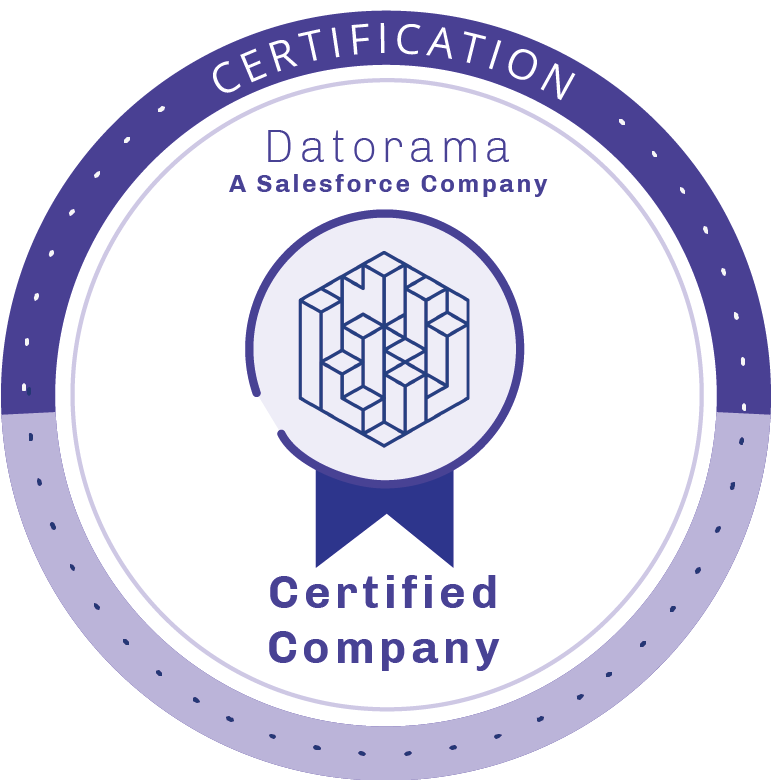 But, what is Datorama?
Datorama is a platform that will allow you to unify all the metrics from the different marketing and advertising platforms in one place, gathering information in real-time to make smarter decisions powered by Einstein AI.
Forget about losing time trying to connect all your data sources and start using that time to analyze your data and to make improvements in your marketing campaigns faster, speeding up your process to reach your business goals.
How does it work?
Datorama has four modules that will allow you to make this possible:
Connect & Mix

Analyzed & Act

Visualize

Marketplace
Let's explore each one of them:
Connect & Mix
This is where the magic happens because it is here where you connect and harmonize all your data sources.
So, how do you connect your data sources? Datorama offers you three possibilities: APIConnect, TotalConnect and LiteConnect, I'll explain the first two because those are the ones you're going to use the most:
APIConnect: Connect all your data from marketing, advertising, web analytics, eCommerce, CRM, and more with API connectors designed to make the connection fast and easy. Without the need for code and with predefined mapping for every source it is easier to add a new data stream that aligns with the Datorama data model.

TotalConnect: If the connectors are not enough, you can always automate the import and mapping of all of your file-based reporting sources with this feature.
The integration and harmonization of the different data sources is the most important part of the implementation because that will allow you to visualize, analyze, and act, with the right information. But don't worry even if there are many unfamiliar concepts, the API Connectors will make your life easier and will save you a lot of time!
Analyzed & Act
In this module, you can set up goals, create reports, pivot tables, set up automatic actions or define action rules; for sure there are many useful functionalities in here, but I wanted to give a special mention to Einstein Marketing Insights.
Einstein Marketing Insights is a feature powered by AI which allows you to analyze your data to uncover hidden insights and optimization opportunities.
It's very easy to set up, you only have to define the desired improvement for specific KPIs and you'll receive many insights and trends of your data to make the necessary adjustments to improve your performance and investment.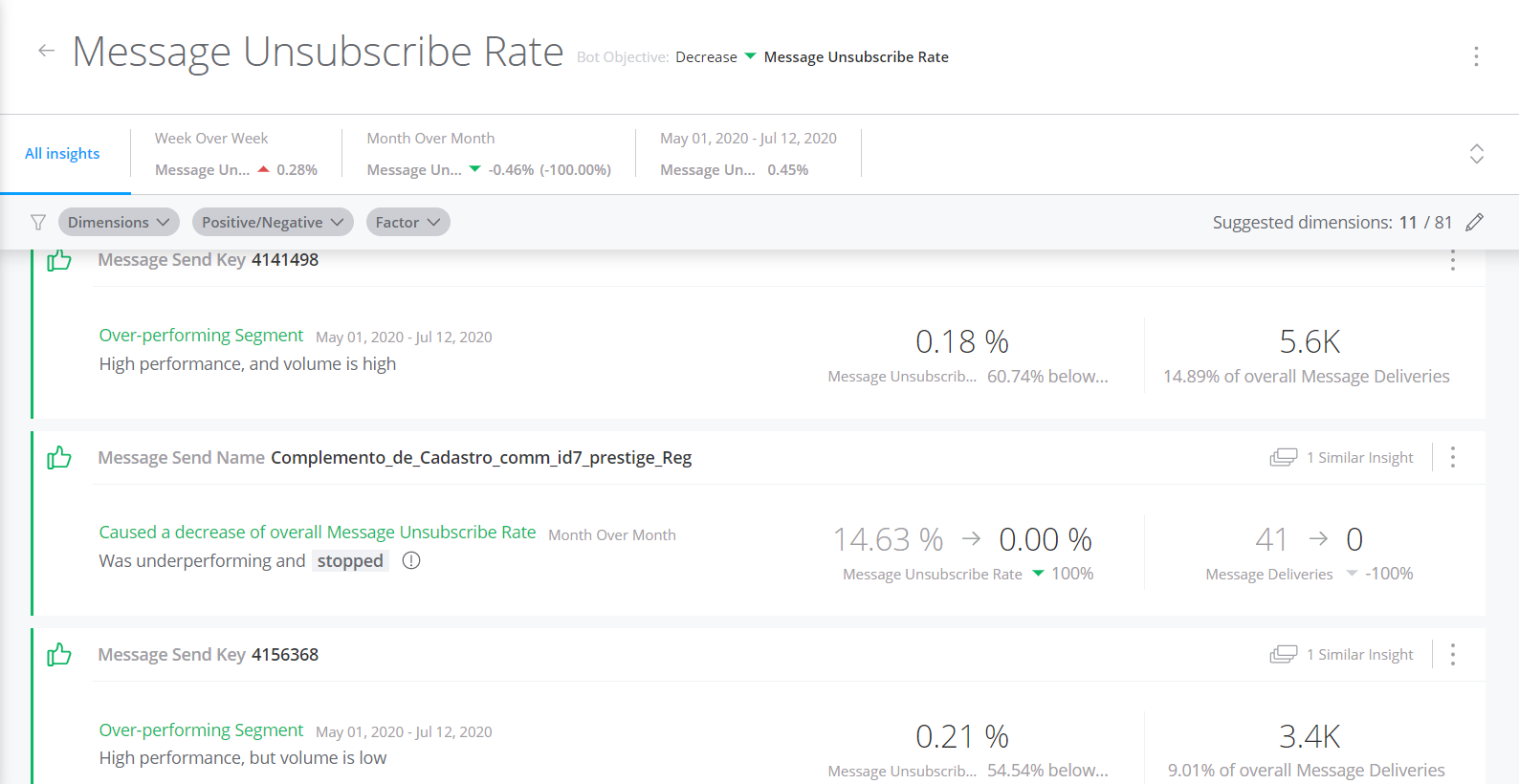 Visualized
Here is where you can create your dashboards to unify all your data sources to understand, compare, and optimize the performance of your current campaigns.
Each dashboard is a group of pages and each page can be built for different visualization purposes like showing data to different stakeholders in the company or analyzing different channels.
The creation of these pages is pretty easy thanks to the awesome library of standard widget available. But if they're not enough you can always build a custom widget that fits your needs.
The design of each page is completely customizable so you can get creative with the design to be aligned with your branding.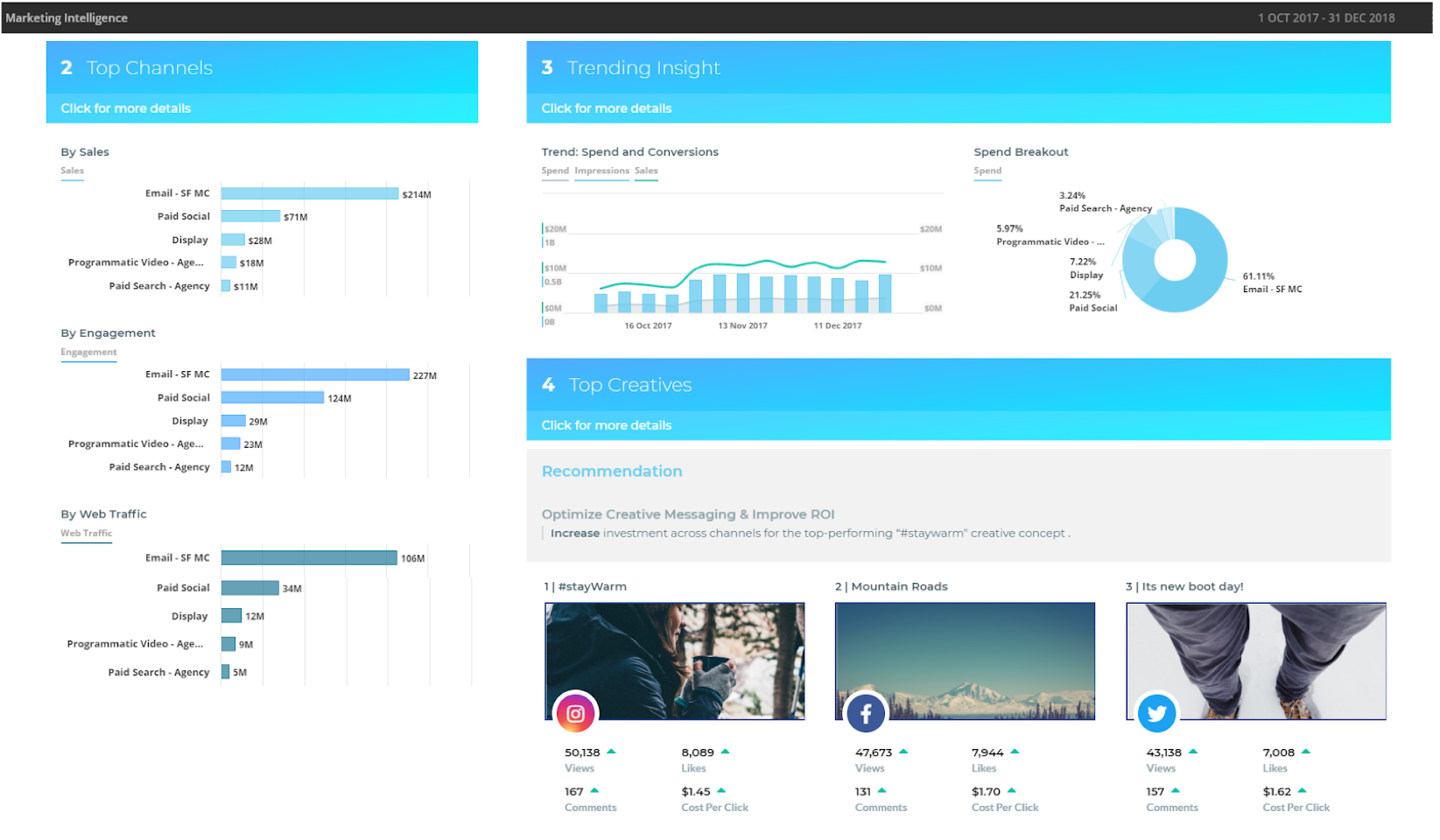 (Source: https://datorama.com/blog/2019/01/30/3-examples-of-cross-channel-marketing-dashboards/)
Marketplace
If you want to power up your Datorama workspace even more, you can find awesome solutions in the marketplace.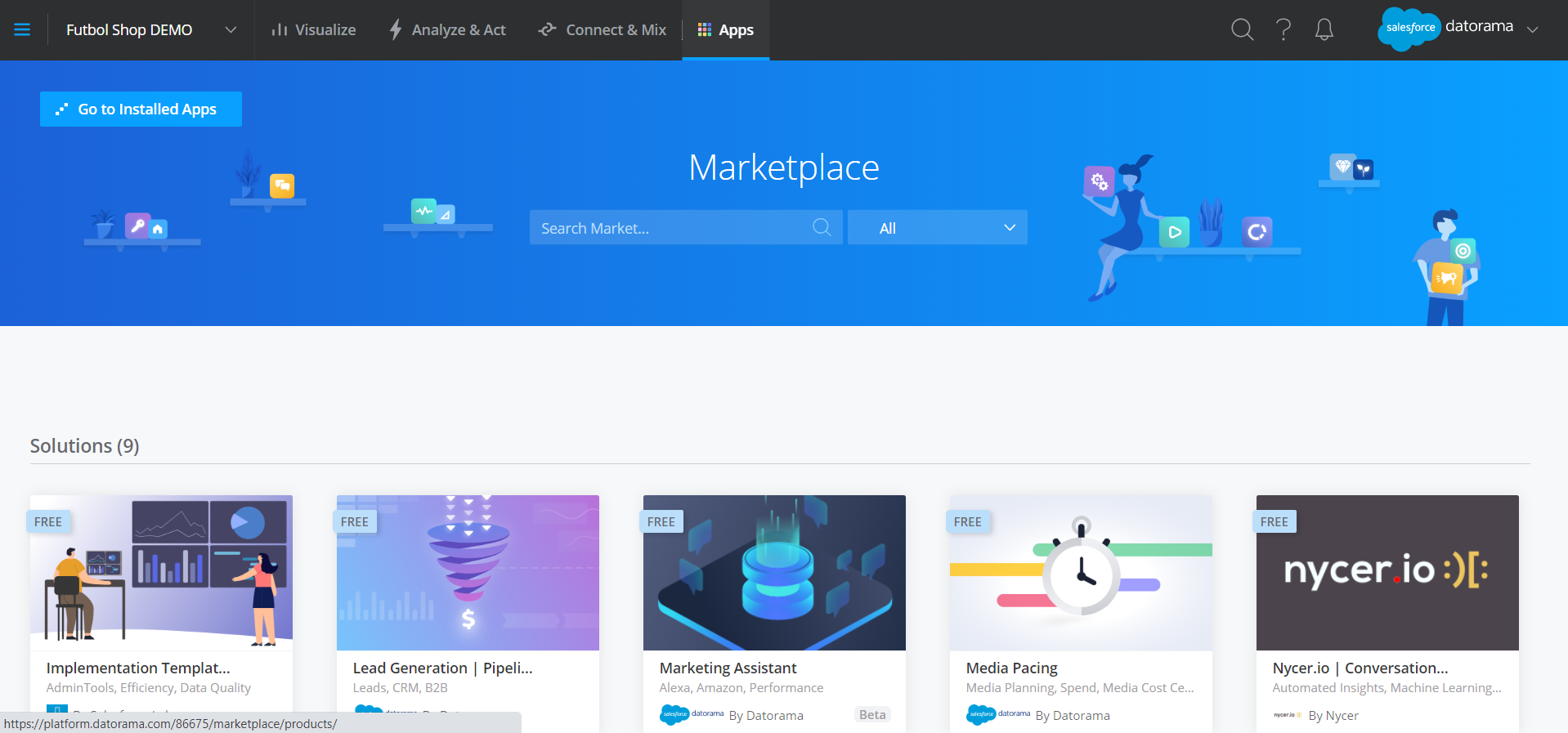 As you can see, Datorama has a lot of potential to solve your marketing reporting difficulties. If you are losing too much time trying to connect all your data, your current model is not scalable, or if you don't have your data connected yet, Datorama could be a great solution for you!
Contact Us
Devs United is certified in Datorama Implementation. Want to learn more? Contact us today!